Macao launches community-wide nucleic acid testing from 9am on 4 August
The Novel Coronavirus Response and Coordination Centre announced a community-wide nucleic acid test programme for detection of COVID-19 will be launched from 9am on Wednesday (4 August).
A total of 41 testing stations set up across Macao will be running 24 hours a day, and it is expected to take three days to complete testing of all members of the Macao public.
Of the 41 testing stations, 27 are on Macao peninsula, and the other 14 are located either in Taipa or Coloane. Further arrangements will be announced later.
The Centre has immediately implemented district- and risk-specific epidemic prevention measures in view of four new cases in Macao of COVID-19 infection confirmed on Tuesday (3 August).
Separate from the community-wide nucleic acid test programme, there are five testing stations – at Pac On Ferry Terminal, the Macau Forum building, Kiang Wu Hospital, the Workers Stadium run by the Macau Federation of Trade Unions, and the University Hospital of the Macau University of Science and Technology (MUST) – now providing round-the-clock service. Prior appointments are not required for using the services there. Generally, a test result should be available within four to six hours of a sample being taken.
41 testing stations:  https://www.gcs.gov.mo/detail/pt/N21HCpaCol?3
---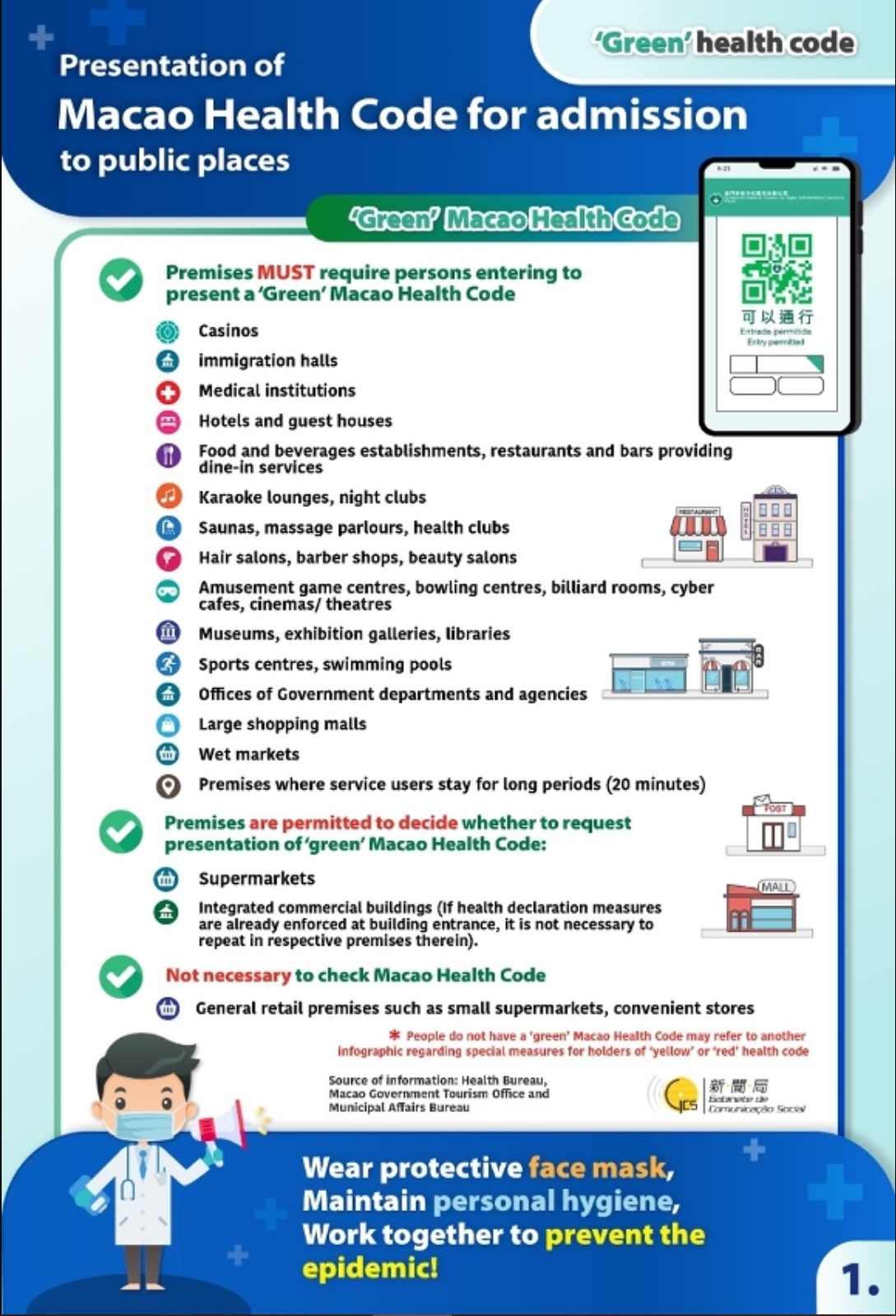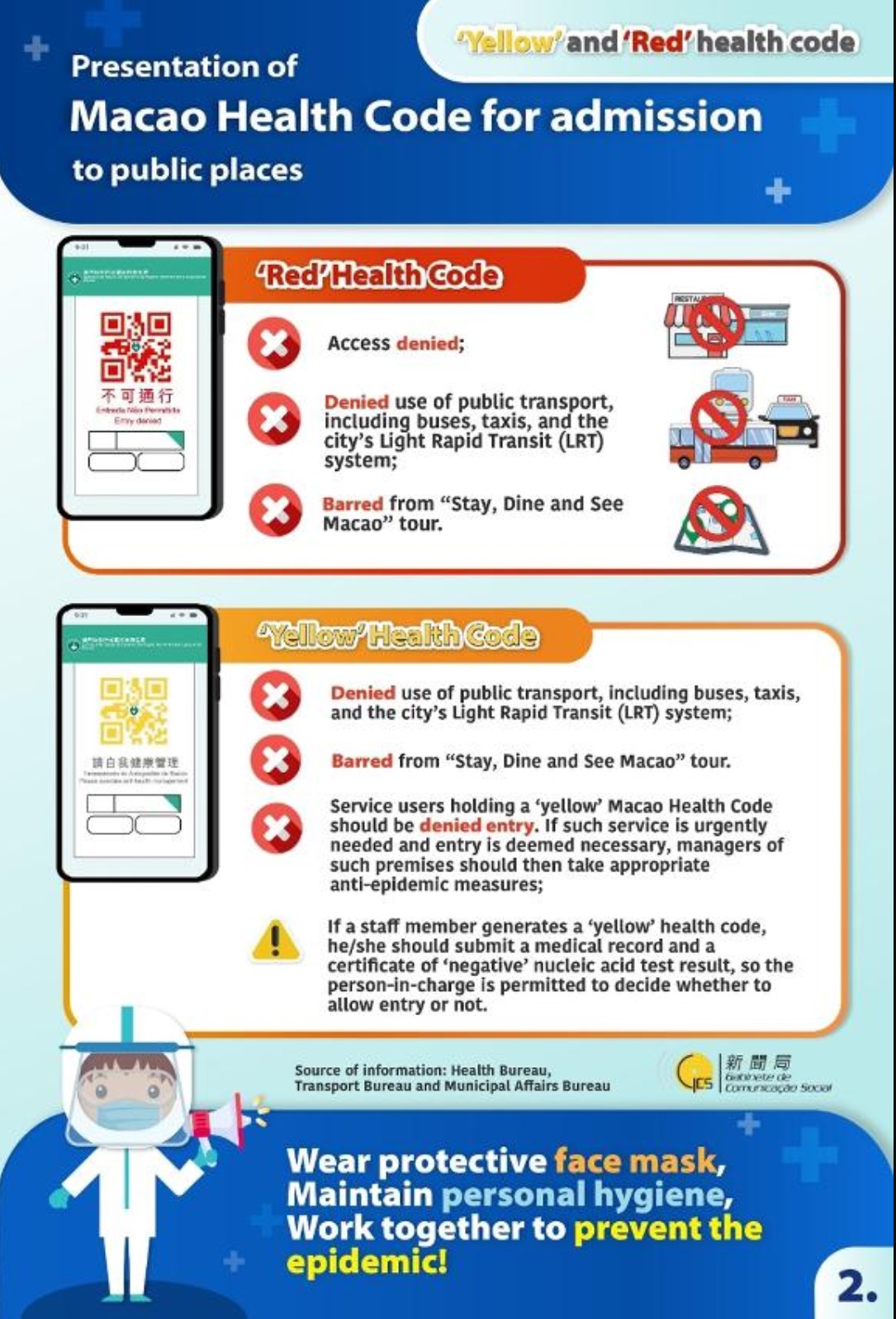 ---
Novel Coronavirus Response and Coordination Centre announces that from 15:30 of 3 August 2021, all outbound travelers must hold a proof of negative nucleic acid test within 24 hours.
The public are urged
Not to leave Macao if possible;
To take personal precautionary measures;
To avoid visiting crowded places!
For latest updates, please visit Government Information Bureau website:
https://www.gcs.gov.mo/detail/en/N21HC4RsAt?4&topic=Novel_Coronavirus